Signing up
You'll need to navigate to the home page for your local deployment of cyhoeddwn. It should look something like cyhoeddwn.yourdomain.com. Once you're there, you should see something like that shown below: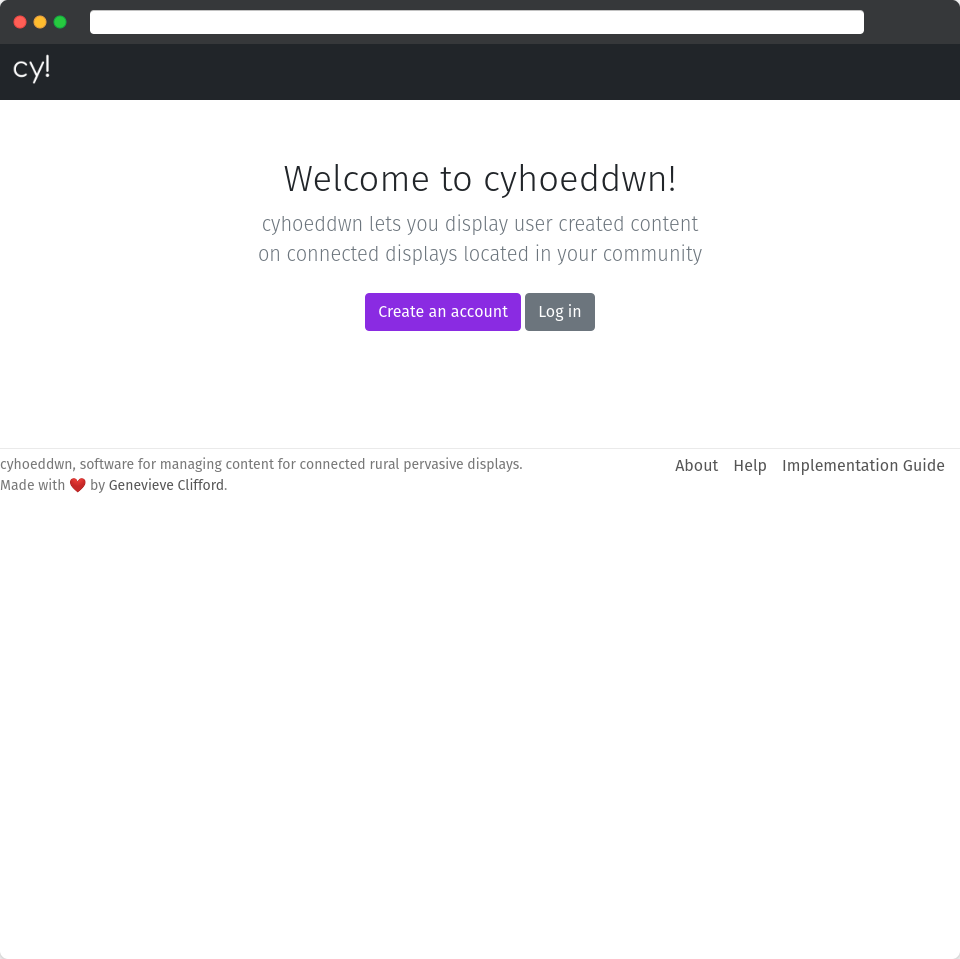 Click on the 'Create an account button'. On the page that loads, enter your: name, email, and password (you'll need to do this twice). Click 'Create my account'.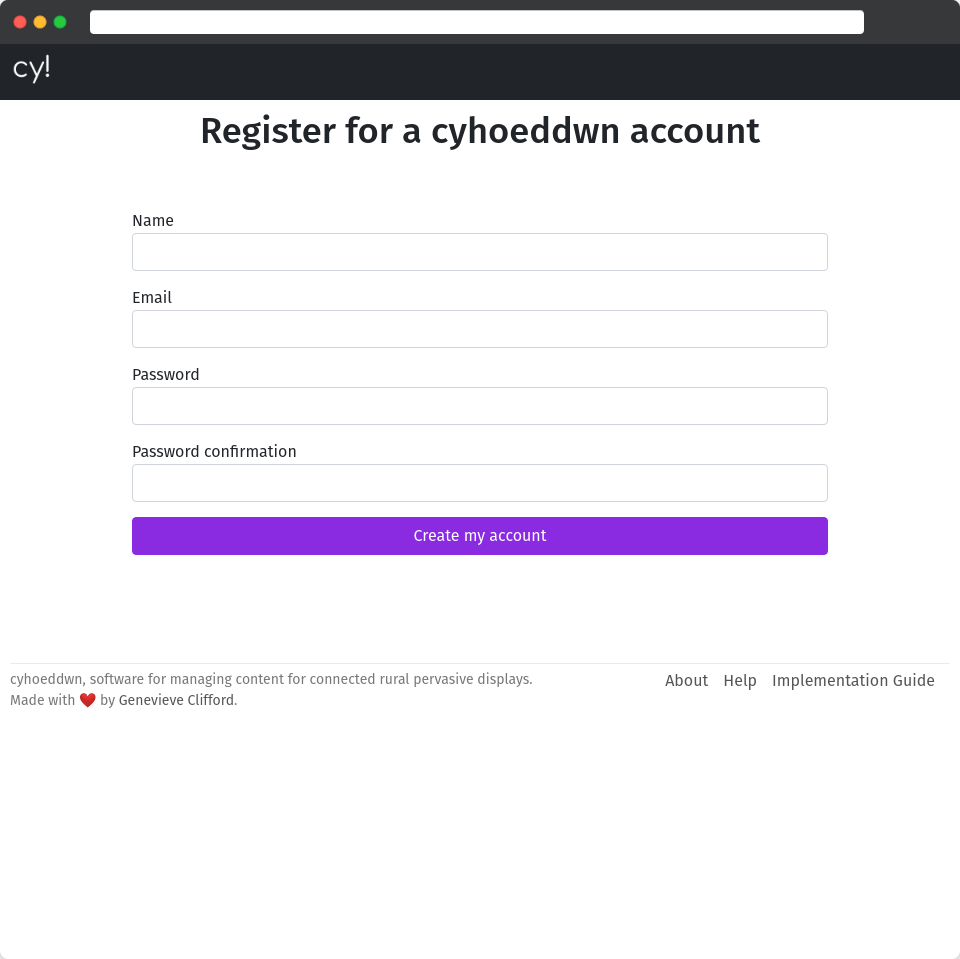 You'll be prompted to check your emails, look for an email with the subject 'Account activation'. Remember to check your junk/spam folder! Once you've found this email, click the link with text 'Activate'.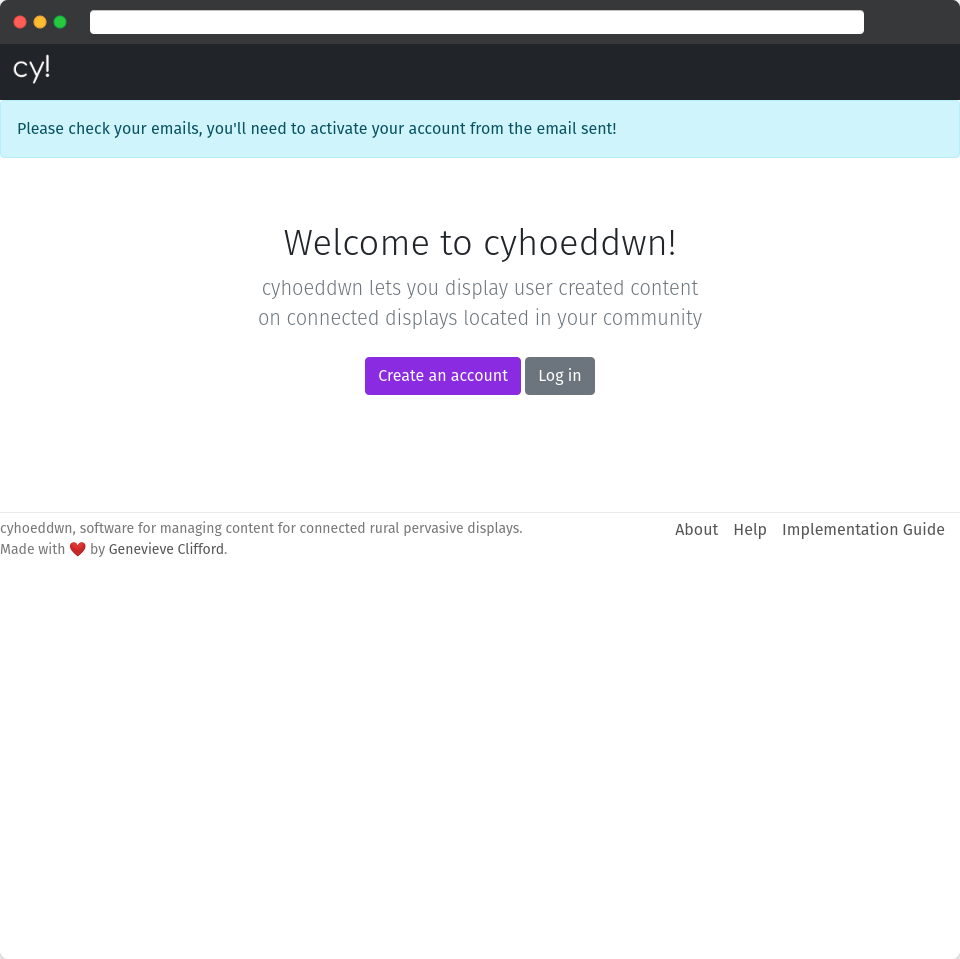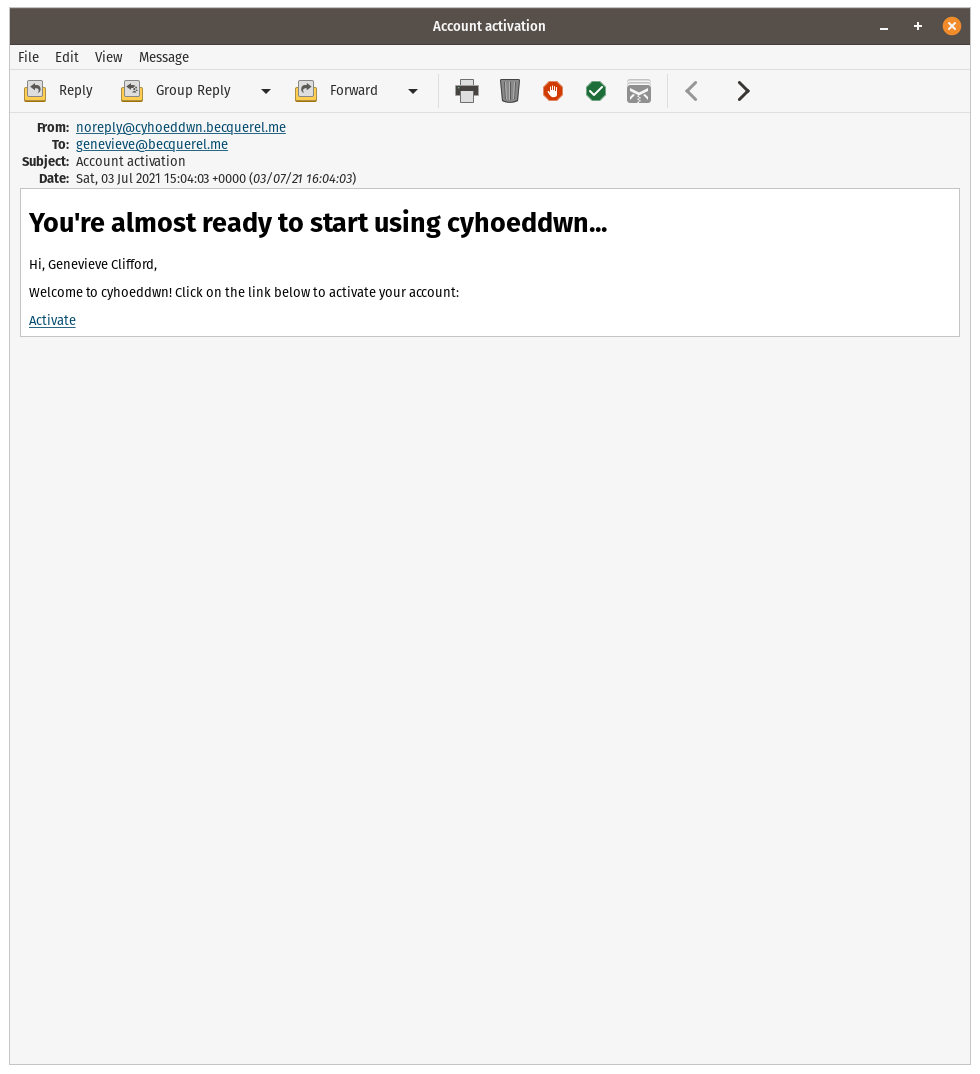 Your web browser will open to your user page, your account is now ready to use!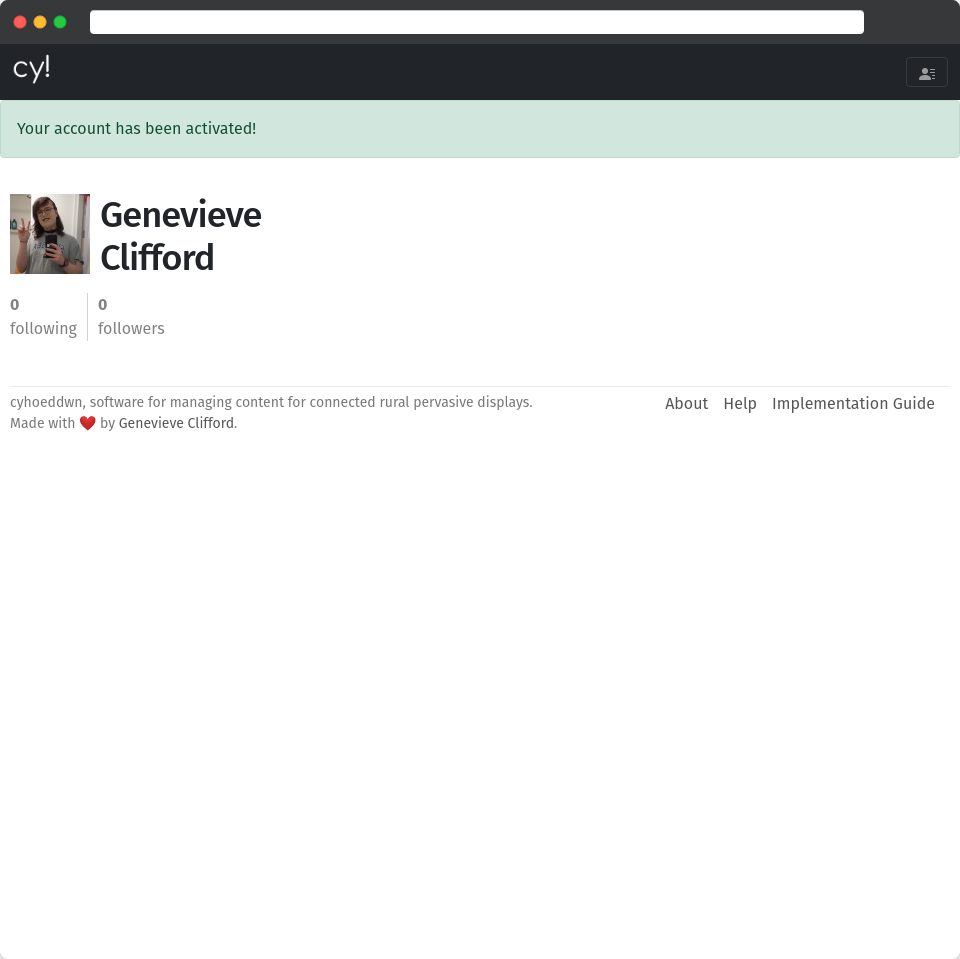 ---